Dana Spain
Managing Partner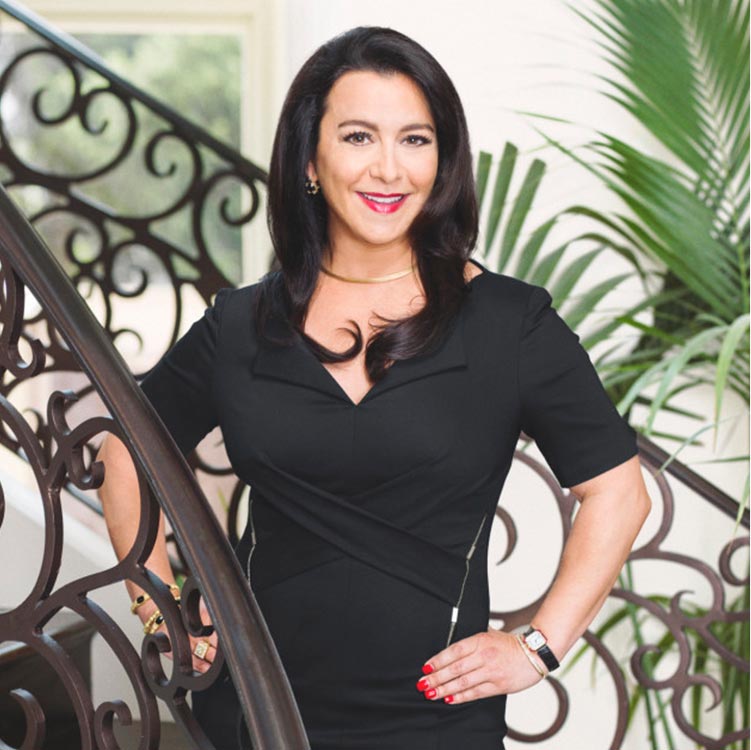 Dana is a serial entrepreneur and philanthropist who gets her drive, passion and dedication to her community from her parents. Dana was Director of Training and Communications at her family company, Spain's Gifts/Dollar Express, until its sale in 2000. In 2001, Dana became the COO and owner of Philadelphia Style Magazine, a brand she expanded to Washington, DC and into three award-winning Websites. Dana sold Style in 2008 and began DLG Communications, a branding and marketing consultancy specializing in digital strategy and new media marketing. Dana is currently the managingpartner of McSpain Properties, a real estate development company committed to revitalizing Philadelphia's neighborhoods. Dana is the visionary behind the Fairmount @ Brewerytown. The transformation of the historic Acme Warehouse Distribution Center in Brewerytown, into what will be 237,000 square feet of commercial mixed use space, including 162 urban loft style apartments, the city's only rooftop dog park and a pool with a skyline view. Concurrent to the Fairmount @ Brewerytown, Dana is developing 12 single-family townhomes in the Fishtown section of the city, which feature traditional Philadelphia brick facades but house top of the line finishes, smart features, green roofs and private courtyard parking.
In 2006, Dana founded Philadelphia Animal Welfare Society (PAWS). PAWS operates three clinics and adoption facilities, and is Philadelphia's largest No-Kill rescue. In addition to serving as President of PAWS, Dana serves on the boards of Liberty USO and the City of Philadelphia Mural Arts Program; consults for the Veterans Multi-Service Center; sits in the shark tank at Temple's Fox School of Business and lectures on entrepreneurship at Holy Family University.
Her expertise about what it takes to succeed in business has been tapped by: The New York Times, Washington Post, PINK magazine, Folio: magazine, The Philadelphia Inquirer, Philadelphia Business Journal, Washington Business Journal, Region's Business, Entrepreneur magazine, and the book Passing It On: Life Lessons of 130 Great American Leaders, among other respected outlets. Dana has been honored as one of the 50 Best Businesswomen in Pennsylvania by former Pennsylvania Governor Ed Rendell, 40 Under 40 by The Philadelphia Business Journal, Women Making a Difference by Councilwoman Blondell Reynolds Brown, the 2012 Top Angel award recipient by the Angel for Animals Foundation, the Next Generation Philanthropist by the Association of Fundraising Professionals, Brava!Award by SmartCEO magazine, and C-Level Visionary by Folio: magazine.
Dana resides in Washington Square with her fiance and four rescued cats.